WAKE UP YOUR VOCATION is a European initiative within the Erasmus+ 2021-2027 program that seeks to reduce the gap between the educational system and the current labour market in order to provide young people aged 12 to 18 with the necessary preparation in terms of employability skills and career guidance, involving public and private entities, educational centres and parents. The project manages to bring together the different parties to analyse the reality of this group in terms of their professional future, to know the available solutions to break this gap and to establish a correct strategy to achieve their integration in the labour market.
It analyses the labour inclusion of young people from different points of view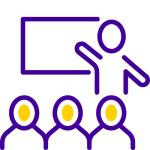 Students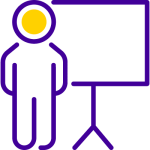 Teachers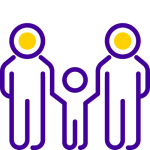 Parents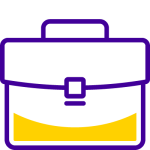 Public and private entities
Are you a teacher and would you like your educational center to benefit from this project? Do you want your son/daughter's center to have this training in job orientation?
WAKE UP YOUR VOCATION analyses and promotes general and transversal competencies, without focusing on a specific profession or skill. Through the methodology used, students are guided not only in the type of work they can do, but also in the professional profile they want to become.
The innovative nature of this project lies in the methodology developed, since although it is the students who ultimately benefit from it, the initiative is focused on training their teachers, which allows the skills and knowledge acquired to remain in the educational centres as an added value, even long after the group of students being mentored has completed their training and left the centre.
Throughout this project, different activities, workshops and events will be developed, which you can learn more about in the 'News' section.